Teachers Tell Us Their Top 10 Grossest, Germiest Spots in the Classroom
It doesn't matter the day of the week or the time of year—schools can be more germ-filled than most of us would care to know.  (Pssssst! Grab our free teacher guide, How to Have a Healthy and Happy Classroom This Year, and score a kit full of ways to nix those germs!)
We took to Facebook and Instagram and asked you about the germiest spots in your classrooms, and, honestly, what you told us did not surprise us one bit. Some of you looked at germ-seeking as an in-class science lesson (super impressive, by the way!), and we're happy to share what you found.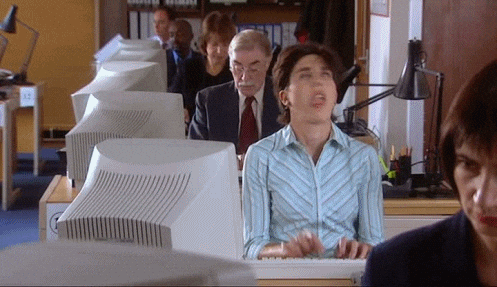 Luckily, a little Lysol can help kill the germs in the areas of the classroom that teachers feel need it most. So what are the grossest, most germ-filled spots of a classroom?  We asked, and teachers told us. Here's what they said:
The Top 10 Grossest, Germiest Spots in the Classroom
1. Shared Electronic Devices
The iPads, the Chromebooks, the calculators—you name it. They're covered in germs.
2. Pretend Play Items
Keep the pretend play items out of your mouth, kids.
3. Book Nook Books
So many books are picked up every, single day. Someone wipe these books down, please!
4. The Guided-Reading Table
Five groups of five kids means—yep!—25 kids touch this table each day. Gulp.
5. The Hand Sanitizer Bottle
It may seem clean, but …
6. The Bathroom Pass
Where do they actually put the bathroom pass while they're in the bathroom? You know what? Nevermind. Ugh.
7. Door Handles
Just leave the door open.
8. Shared or Community Pencils and Crayons
All those grimy hands make for grimy pencils.
9. Under the Desk
Don't even look. No, really. Don't look.
10. The Classroom Sink
The water's clean, right?
Okay, now what to do about those tables, door handles, electronic devices, and such?
Give 'em a good wipe down with Lysol Wipes.
Want to have the healthiest, happiest classroom ever?
Grab our free teacher guide, How to Have a Healthy and Happy Classroom This Year.
We've got everything you need to keep your classroom clean, and we've also got a cool guide to help parents do the same at home.
Lysol protects classrooms with Lysol Wipes. Learn more and grab a coupon here.
Note: The Instagram accounts included in this article are not affiliated with Lysol or WeAreTeachers.